Providing the services you need
Residential Property
Wills, Probate, Tax and Trusts
Commercial Property
Small Businesses
Clear, practical advice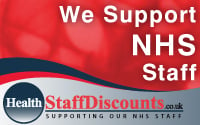 10% Discount to Armed Forces personnel
Lloyds Cooper LLP are open
Monday-Friday 9:00am - 5:00pm
Saturday 9:30am - 12:30pm
Lloyds Cooper LLP are professionally trained solicitors, based in Leominster, Herefordshire, offering legal advice and support services to a wide range of individuals and small business. Services include help and advice in all aspects of buying and selling residential or commercial property, property matters including residential and commercial leases, the preparation of wills and dealing with probate, trusts, tax planning and commercial matters including small business issues.

Lloyds Cooper LLP is a Limited Liability Partnership registered in England and Wales number OC353069. Registered Office 28 South Street, Leominster, Herefordshire. HR6 8JB - VAT number 134 3773 71
Authorised and regulated by the Solicitors Regulations Authority, SRA No. 533908
This firm is covered by professional indemnity insurance; please contact the partners for further details.
If you are a client and we have made a contract with you by electronic means (website, email, etc.) you may be entitled to use an EU online dispute resolution service to assist with any contractual dispute you may have with us. This service may be found at http://ec.europa.eu/odr. Our email address is Judith.haines@lloydscooper.co.uk